$30,000,000 Available to Support Therapeutic Horticulture in Nursing Homes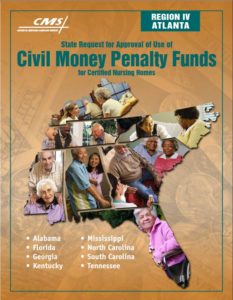 $30 million has accumulated in the Regional Civil Money Penalty Fund. This money is targeted to enhance the lives of Nursing Home residents. Any entity may apply for funding to improve resident outcomes in certified nursing homes. These funds can be granted for things such as raised-bed gardens, hardscapes, water features etc.
This is a great opportunity for funding to support therapeutic horticulture for nursing home residents.
Application:
https://www2.ncdhhs.gov/dhsr/nhlcs/pdf/CMPGrantApplic508.pdf
https://www2.ncdhhs.gov/dhsr/nhlcs/forms.html#cmpf
Background Information:
https://www.northcarolinahealthnews.org/2019/01/14/many-uses-exist-for-money-intended-to-aid-nc-nursing-home-residents-advocates-say/
Please direct any questions to Beverly.Speroff@dhhs.nc.gov or Becky.Wertz@dhhs.nc.gov.
Beverly Speroff, RD, LDN
Assistant Section Chief
Division of Health Service Regulation, Nursing Home Licensure and Certification Section
North Carolina Department of Health and Human Services
Office:  919-855-4555
Fax:  919-733-8274
Beverly.Speroff@dhhs.nc.gov
1205 Umstead Drive, Lineberger Building
2711 Mail Service Center
Raleigh, NC 27699-2711
Becky Wertz
Section Chief, Division of Health Service Regulation
Nursing Home Licensure and Certification Section
North Carolina Department of Health and Human Services
2711 MSC
Raleigh, NC 27699
Phone: (919) 855-4580
Email: Becky.Wertz@dhhs.nc.gov
https://www2.ncdhhs.gov/dhsr/nhlcs/forms.html